APILANA FACE CREAM
Cream
50 ml tube
30 days of regular use
Nourishes dry, very dry and sensitive facial skin
Stimulates natural skin function. Improves skin structure and reduces wrinkles
Contains 99.5% of ingredients of natural origin
Who is the Apilana facial cream intended for?
All those who want a natural facial skin care
All those who want a healthy and nice facial skin
All those who want to preserve a youthful appearance of facial skin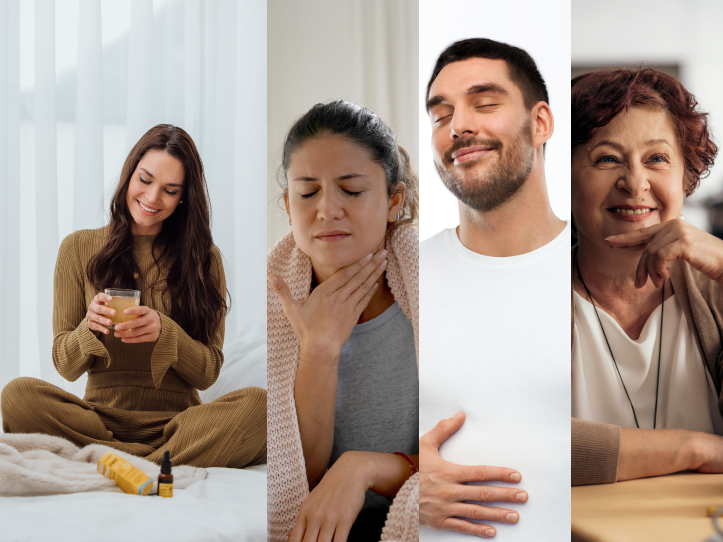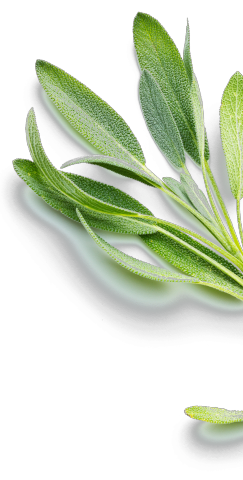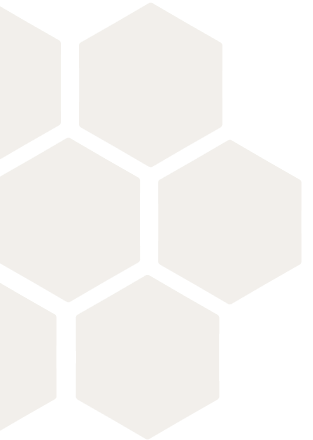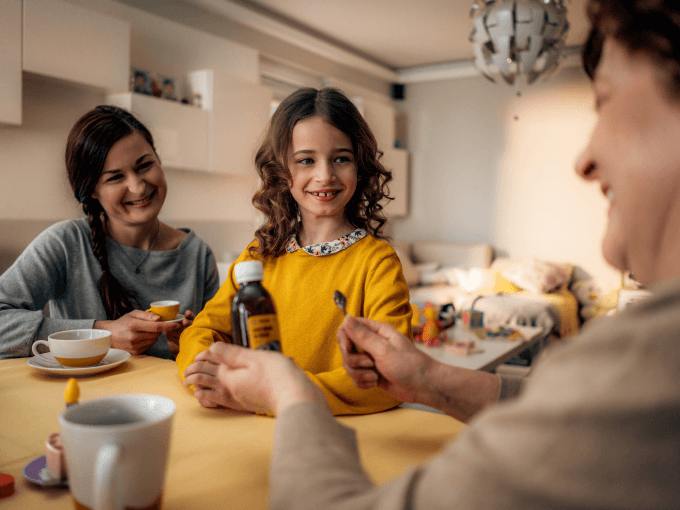 Quick facts about the Apilana facial cream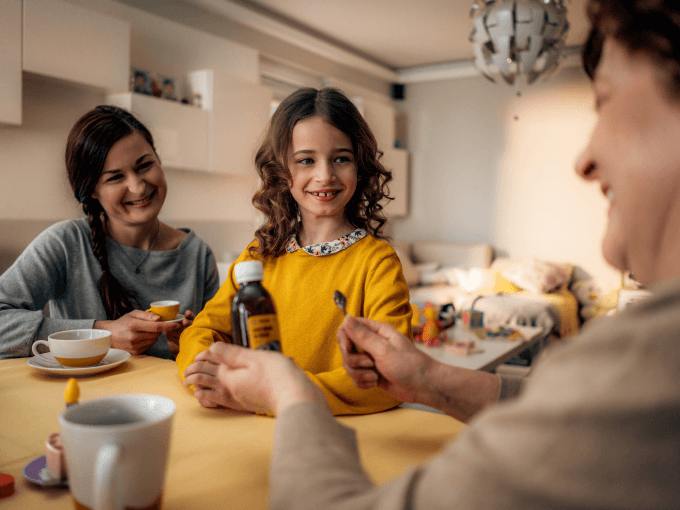 Because it contains 99.5% of ingredients of natural origin and does not contain parabens, paraffin, silicones, polyethylene glycols (PEG), added colourants, or mineral oils.
All those with a dry, very dry and sensitive facial skin
Because it nourishes dry, very dry and sensitive facial skin. Because it stimulates natural skin function.
Because it improves skin structure.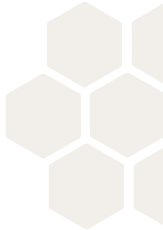 About product
Facial cream, enriched with precious bee ingredients
For a youthful and healthy skin appearance! Try the natural cream with royal jelly, beeswax, shea butter and wheat ceramides, which gently pamper facial skin.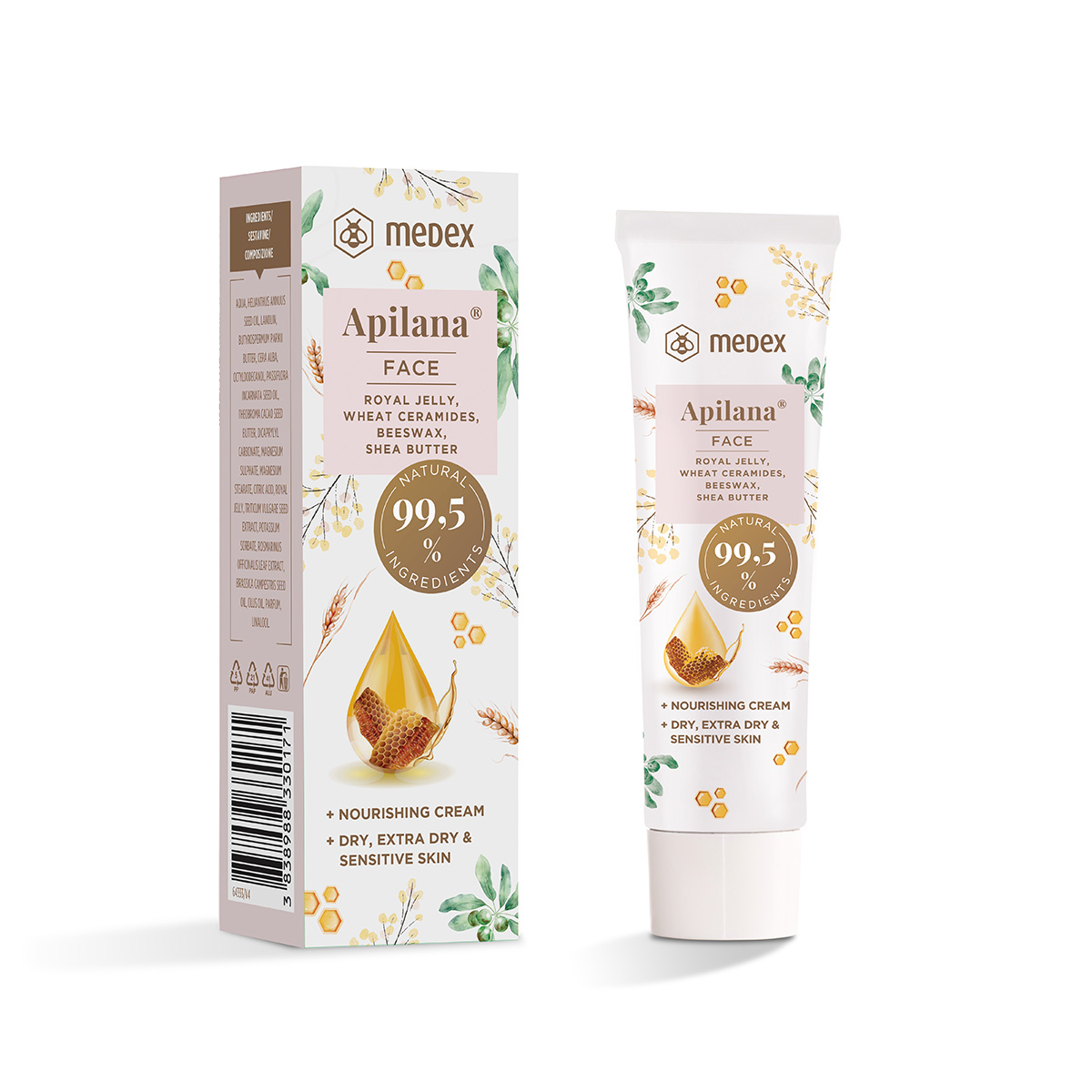 More Information

| | |
| --- | --- |
| Značka najbolje prodajano | No |
| Podnaslov | Cream;50 ml tube;30 days of regular use |
Uporaba izdelkov
Recommended daily amount and dosage instructions:
Use the cream for day and night care. Apply it on your face, neck and neckline and rub it into the skin with circular movements.
Sestavine
Royal jelly, beeswax, shea butter and wheat ceramides.
Pogosta vprašanja in odgovori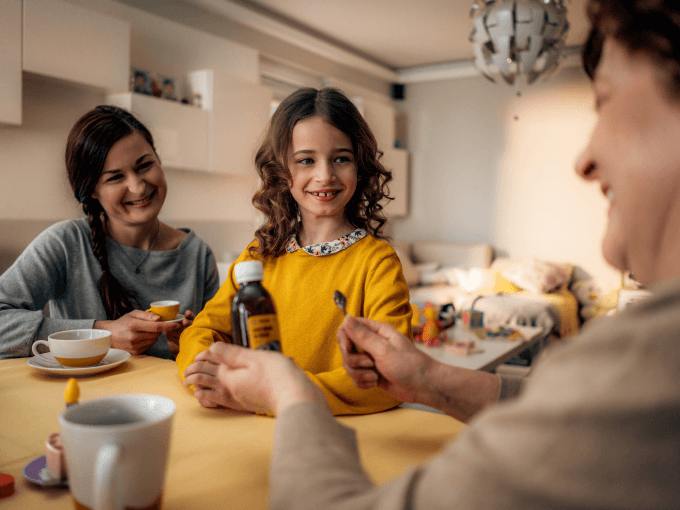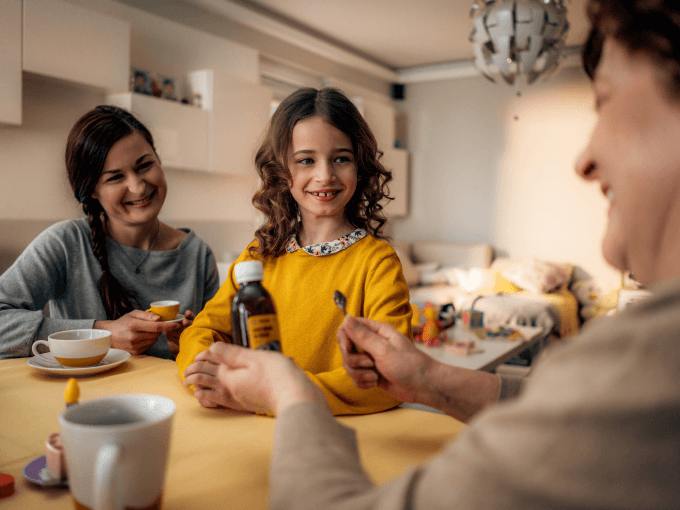 A bee family is an extraordinary superorganism. Each member has a specific role, which has preserved this species for millions of years. Bees, these amazing beings, "invented" magnificent preparations, such as propolis, royal jelly, honey, bee pollen – which are beneficial for people as well –, in order to survive. A Slovenian saying goes: Follow the bees. This is also the genetic make-up of our company, which defines us and from which we draw inspiration for our work.
Tradition and the power of nature remain the source and inspiration for our work. We complement them with the verified quality of patented and standardised ingredients, the effects of which are proven by clinical studies, in the right doses and combinations. In Medex's development laboratories a registered research team with 4 PhDs develops products that combine traditional use with clinically proven effects.
Medex products are based on standardised and controlled content of main active substances and high production standards with which we ensure their consistent quality. We also pay significant attention to selecting packaging and have been packing an increasing number of products in glass packaging in order to preserve the value and efficiency of natural active substances as best as possible and at the same to take better care for the environment.
Medex has been operating in a sustainable manner for decades. From a company, which established and developed beekeeping already in former Yugoslavia, grew an undertaking that is expanding beekeeping around the world. In this manner we are realising quite a few of the seventeen of Unesco's sustainable goals: eliminating poverty, hunger, caring of the environment, empowering women. Indeed, beekeeping contributes to the achievement of all these goals.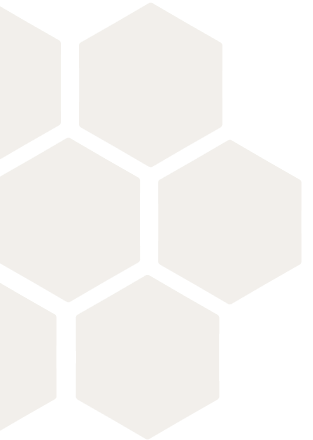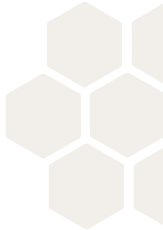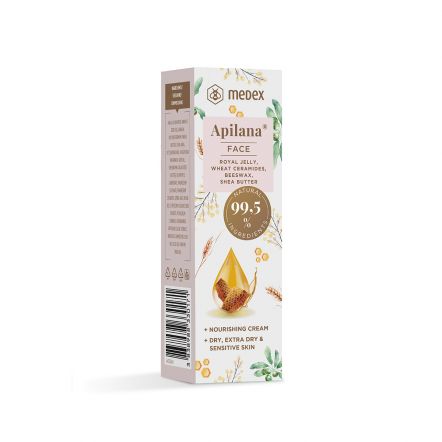 APILANA FACE CREAM
Cream
50 ml tube
30 days of regular use
Nourishes dry, very dry and sensitive facial skin
Stimulates natural skin function. Improves skin structure and reduces wrinkles
Contains 99.5% of ingredients of natural origin
We found other products you might like!