"Victory is created before the season!" we heard at a meeting with the Slovenian Alpine Skiing Team. This applies not only to our successful alpine skiers, but also to each of us. Do you have a strengthened immune system that is ready for the winter season?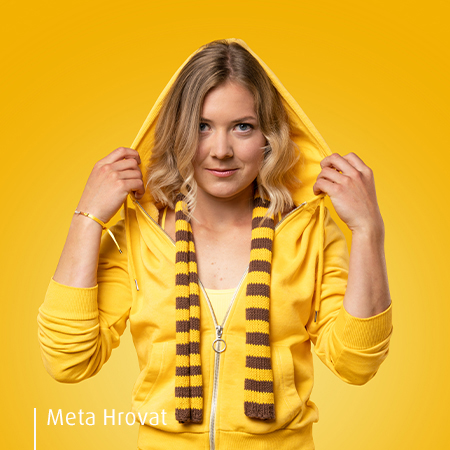 Do you have a strong immune system?
Do you know how you can recognize that you have a strong immune system? You will probably use one of the following in your answer: "well-being", "a lot of energy", " no colds", "quick recovery", "solid health ". And that's true! However, since a strong immune system manifests itself in the absence of disease, it is sometimes difficult to find a tangible answer. When you feel well, you probably don't think about a cold, do you?

Most often, we start thinking about the immune system when we notice that our well-being is on the decline, when we are tired and have no more energy for daily tasks, when we reach for the first tissue... And then we realize, that something is starting to happen to us and that it would be good to reach for additional vitamins.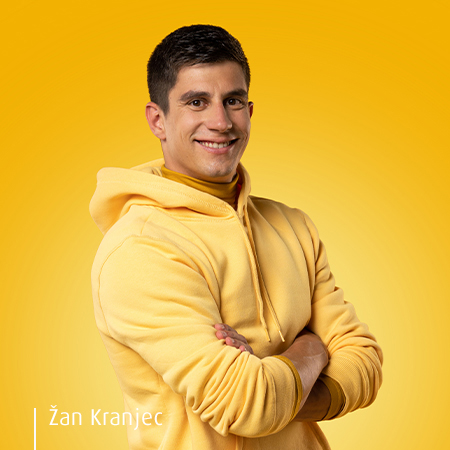 An immune system primed for victory
By the time something gets to us, it's often too late. In order for the immune system to withstand all challenges, we must prepare it in advance. Let's think of the season of viruses and colds as a competition season for our immune system.

Alpine skiers also dedicate most of their year to preparing for the competition season. The competition season lasts from October to March, and they usually start their preparations early in the summer. They take care of their bodies: with proper nutrition, exercises for strength and conditioning, and adequate rest. Effective nutritional supplements are also a regular part of the diet.

We can learn a lot from our top skiers. Our immune system also enters the competitive season in the fall, and we need to prepare it to win every game. By following all 4 elements of good preparation, your immune system will definitely be strong.
4 elementi dobre priprave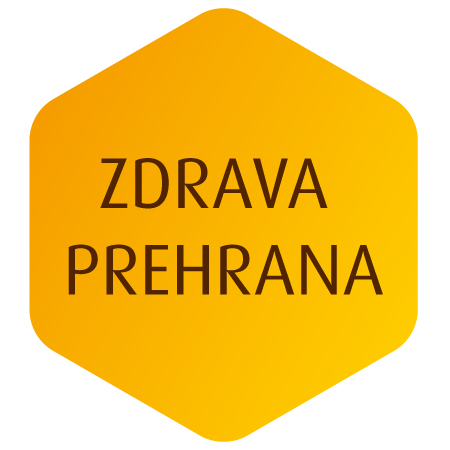 As part of the first element of good preparation, we follow basic recommendations of a healthy, varied and balanced diet, taking into account the nutritional needs of active adults who recreationally engage in at least one athletes.

The key is always in moderation. In general, it is recommended to consume: locally produced fresh fruit and vegetables, foods made from whole grains and cereal products, enough liquid, 4 to 6 dl of the recommended amount of milk or dairy products. Avoid: salty food, sugar, food of animal origin, especially saturated fats and alcohol.
What can you expect during the preparation?
With this in mind, we will help you with specific healthy recipes that you can introduce it into your everyday life: in the morning, during the day or in the evening. It is important to take time for food and not be distracted.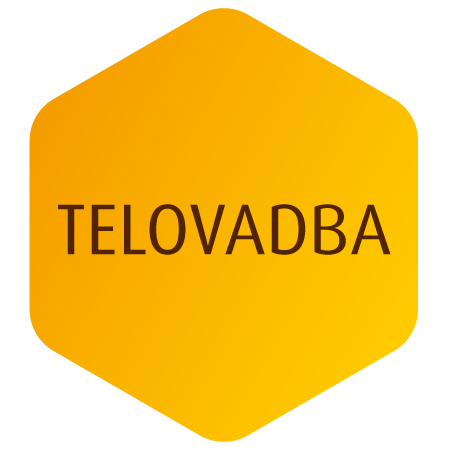 NIJZ research showed that only 21.7% of Slovenian men and women meet generally accepted guidelines with their physical activity in their free time World Health Organization.

The World Health Organization prescribes that every adult between the ages of 18 and 64 should:
- weekly spend 150 - 300 minutes of moderate aerobic physical activity or 75 - 150 minutes of intense aerobic physical activity - and on two days a week also include muscle-strengthening activities that involve all major muscle groups.
What can you expect during training?
The World Health Organization believes that conditioning and strength exercises have additional health benefits. That is why we will also include concrete suggestions for weekly exercises in the program for good preparation of the immune system, which you can do at home or in a selected fitness center.
Every week Uroš Kožar, kinesiologist, and Anamarija Božič, physiotherapist, will be with you, from the KinVital Center. Together, they put together a program of exercises that you can do for the next 12 weeks or more. You are welcome to check out their strength and conditioning workouts. Well, not only to watch - you also participate in the preparations!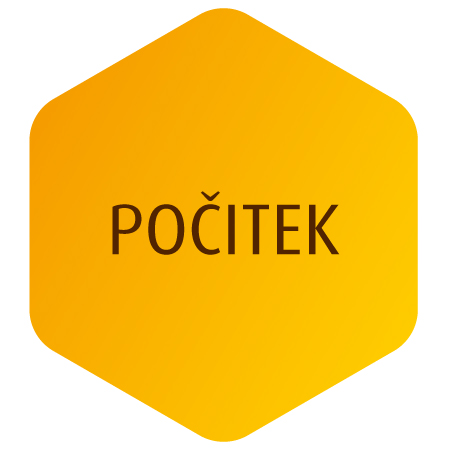 You've probably heard that we spend a third of our lives sleeping. The World Health Organization predicts that adults sleep a minimum of 7 hours a day. Sleep and quality rest are essential for overall health and well-being. Lifestyle and environmental factors often make this difficult for us.
What can you expect during the preparation?
So don't worry! Since a well-prepared immune system is a rested immune system, we will also provide time for rest in the program. This includes not only sleep, but also time for meditation and self-reflection.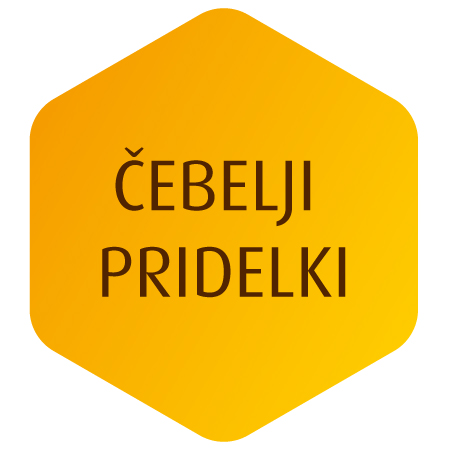 Lifestyle and environmental factors often prevent us from being able to take care of a sufficient daily intake of vitamins and minerals that our body needs. The need for certain vitamins and minerals also changes with the seasons.

The fact is that we look in our functional foods and supplements increasingly natural and sustainable ingredients. We must also pay attention to the confirmed effectiveness of the active ingredients that we consume, so choose verified and trustworthy manufacturers who can support the performance of their products with clinical studies.

At Medex, we have been developing nutritional supplements from bee products for several decades. Bee products for preventive treatment have traditionally been used by recognized apitherapists who believe in the healing properties of honey, propolis, royal jelly and pollen.
What can you expect during the preparations?
As part of this year's preparations, we will also touch on the positive effects of apitherapy and the consumption of food supplements made from bee products.
Honey is nature's natural sweet gift and one of the greatest treasures of the bee hive. Hardworking bees in nature collect flower nectar (nectar honey) and tree juices with insect secretions (man's honey). The accumulated liquid then they process with their own juices, store it, dry and leave to ripen in the honeycomb. When the honey is ripe, the bees cover it with wax caps and store as a food supply.

Honey consists of approximately 200 different substances, which determine its taste, smell, aroma and color. Precisely because of its complex composition, this bee product is much more than just a sweetener. The bioactive compounds that make it up are antioxidant, antifungal, antiviral and antibacterial.
When consumed regularly, honey has many positive effects:
• protects against many bacteria,
• accelerates healing wounds and burns,
• thanks to its calming effects, it enables us to sleep better,
• helps to alleviate problems with colds,
• acts antibacterialin the oral cavity,
• acts antimicrobial,
• relieves sunburns etc.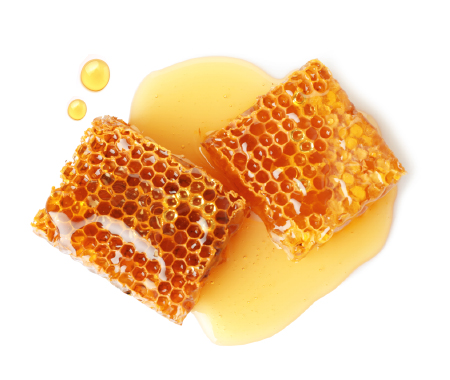 At the same time, we must of course take into account that these properties can only be attributed to honey that meets all key quality and safety standards.
Tip: In the morning, sweeten your coffee with honey instead of sugar< span> and enjoy a honey-sweet start to the day or treat yourself to a traditional Slovenian breakfast: bread with butter and honey.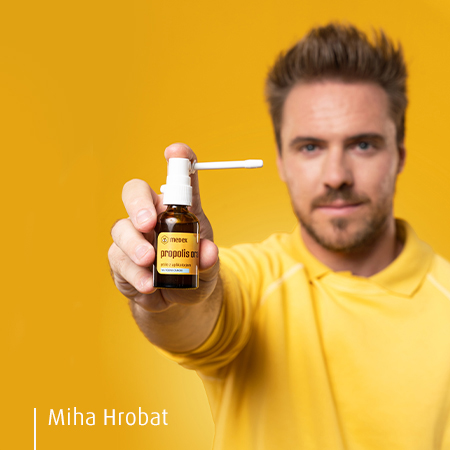 Join the preparations for the season!
Let's become a team! During the autumn and winter months, we will supplement our medex.si website with various tips, prize games and other great opportunities for your immune system. We start in November! Sign up for team news and receive Propolis oral na vodni osnovi, pršilo z aplikatorjem.
Why do we recommend you to register for the preparations?
For a good start to the season, we offer you free Propolis oral water-based, spray with applicator.
In order for your immune system to overcome all obstacles this season, we will send you advice on exercise, nutrition, rest and apitherapy.
Advice will also be shared with you by members of the Slovenian Alpine Skiing Teams.
You will also receive some nice campaigns, discounts and information about our products.
Signing up for newsletters will help you keep your immune system strong throughout the winter.
Enter your information and join the team!