BEEHARMONY PACKAGE 2+1 FREE
BEEHARMONY PACKAGE 2+1 FREE
Dietary supplement
Capsules
180 capsules
90 days of regular use
1,33 EUR/day
For alleviating menopause symptoms and maintaining hormonal balance
With a unique ROYAL BALANCE™ blend with royal jelly and saffron extract
With added vitamins: K2, D3, E and B6
Regular Price
€119.70
Special Price
€79.80
Free delivery
for orders over 150 EUR
Fast delivery
goods at home in 7 days
14-day guarantee
satisfaction with the refund
Slovenian Quality
Trustworthy and quality products since 1954
Clinically proven to contribute to a:
decrease in tiredness and fatigue
Who are the BeeHarmony™ capsules intended for?
For women to support balancing hormones

For alleviating menopause symptoms

For stimulating good mood

For reducing tiredness and fatigue

For helping sleep better

For helping maintain normal bones and protect cells from oxidative stress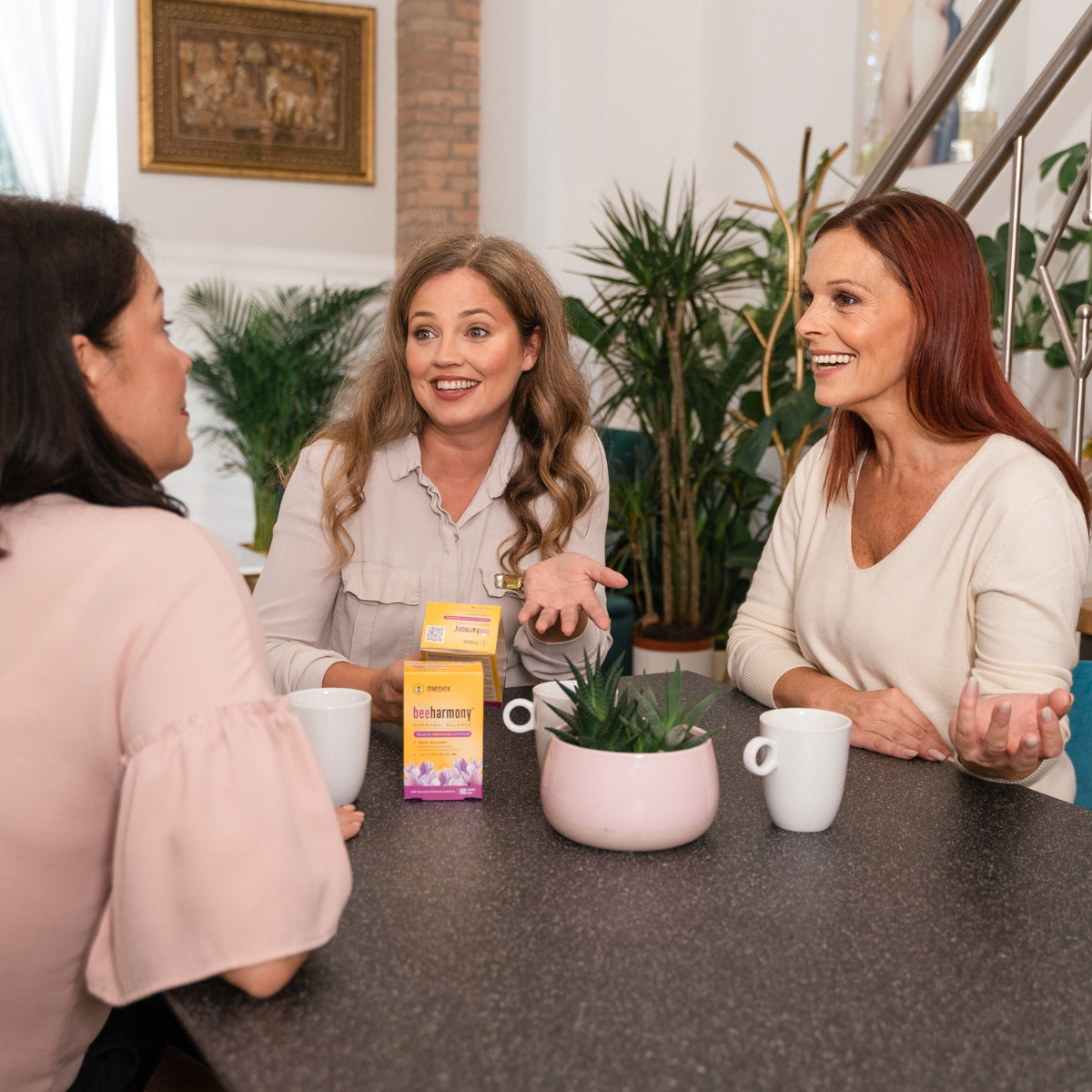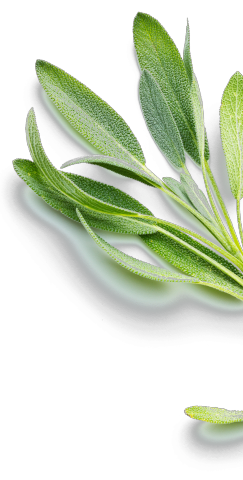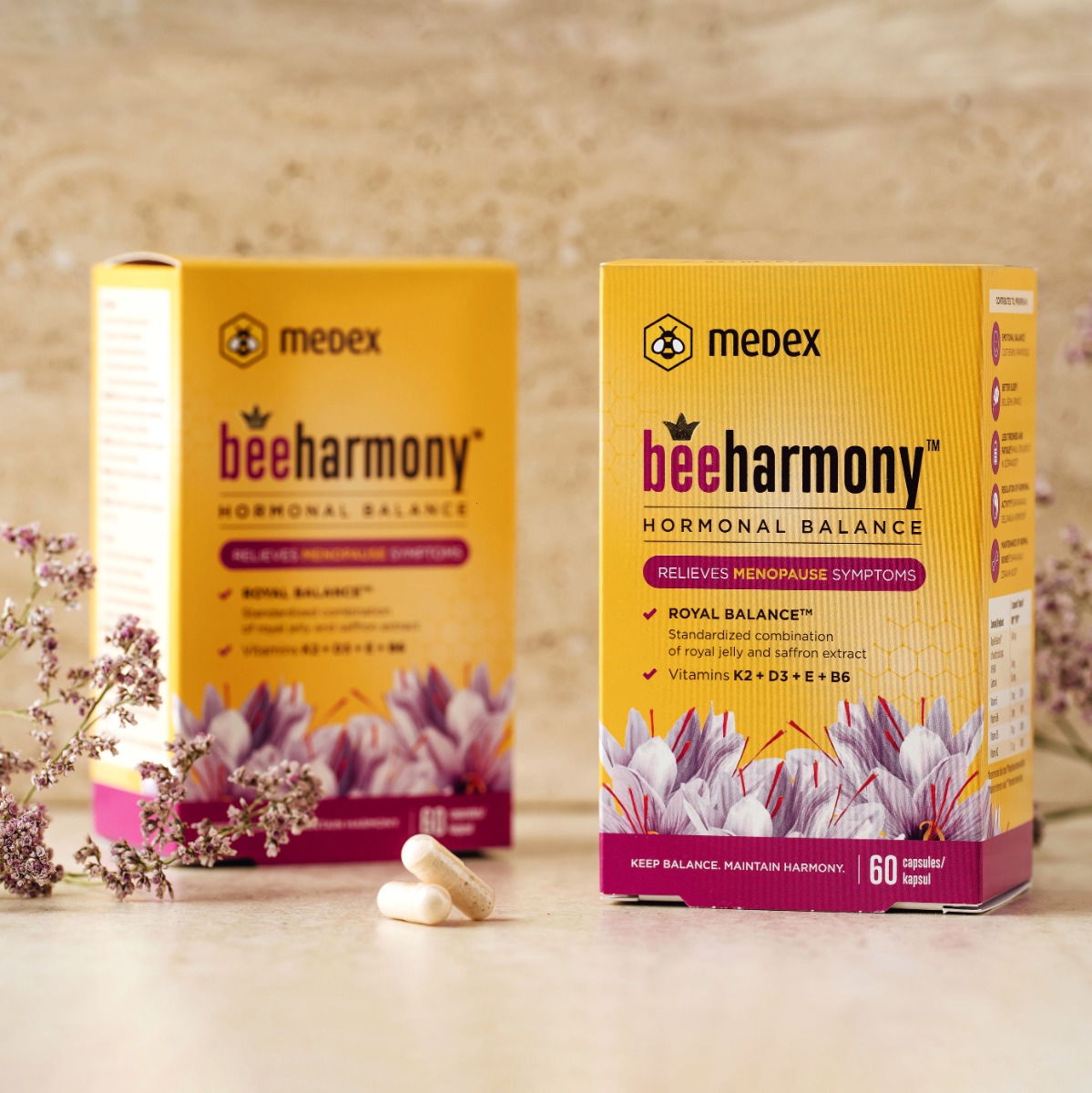 Quick facts about BeeHarmony™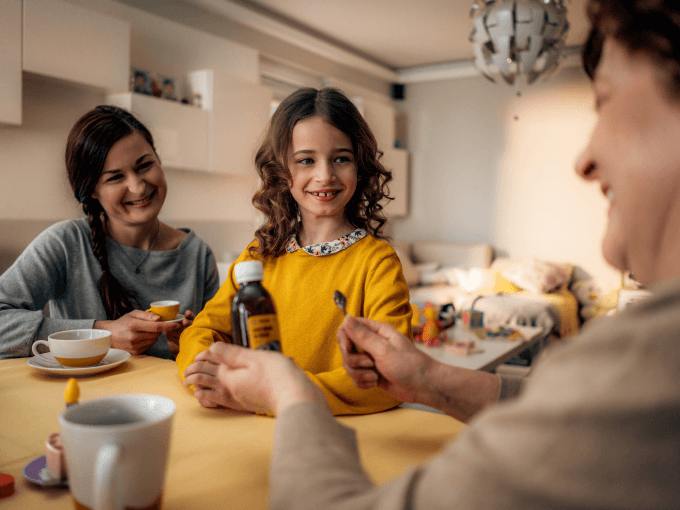 The effectiveness of the product was confirmed in a placebo-controlled clinical trial with excellent results that impress an increasing number of users.
Beeharmony is of natural origin and balances hormones in a body-friendly way. It contains no synthetic additives that would further weaken your body. The product is trusted by more and more users who believe in quality and standardised food supplements with a reliable origin.
Vitamin E, B6, D3 and K2, which are even more important for a woman's well-being and health during this period of life.
The product was developed and carefully prepared in Slovenia. It was developed by women experts who are aware of the importance of the quality of a woman's life, even during menopause. Carefully selected premium and natural raw materials form an effective synergy that ensures the balance of your hormones.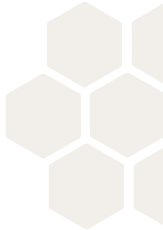 Clinically tested innovative formula that reduces menopause symptoms.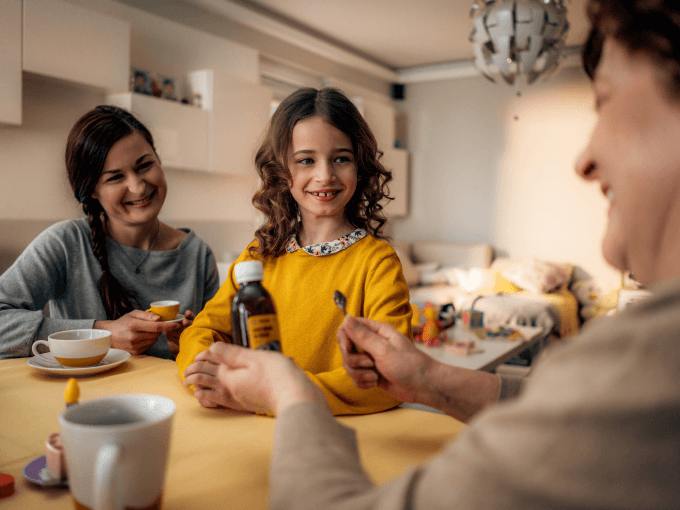 A product that actually works. Confirmed by women such as you, who participated in the clinical study, controlled by experienced professionals in the field of gynecology. 50 women aged between 45 and 60 with prominent menopause symptoms were involved. The study was double-blind and placebo-controlled.
Before the start of the two-month study, the participants filled out a standardised MRS (Menopause Rating Scale) questionnaire. After 2 months of regularly taking BeeHarmony twice a day, the participant's symptoms were re-evaluated using the same questionnaire. The results were surprising and the participants were amazed at the natural solution for balancing hormones
After 56 days of using, the severity of the symptoms in the BeeHarmony group decreased up to 79% in respect of the evaluation of the symptoms at the beginning of the study. The majority of women, 79%, described reduced fatigue, and 70% of them reported less depressive disorders, which are the result of the set of symptoms and hormonal imbalance.
The most notable symptoms due to which many women feel discouraged during menopause are undoubtedly hot flushes and insomnia. Over half of the participants (53% women) said goodbye to hot flushes forever. And 54% of the participants fall asleep much easier and no longer struggle with insomnia.
If you are interested in more information about the clinical study or the product, write us to [email protected] and we will be happy to answer any question you may have. Because we are women for women. And because we are not alone.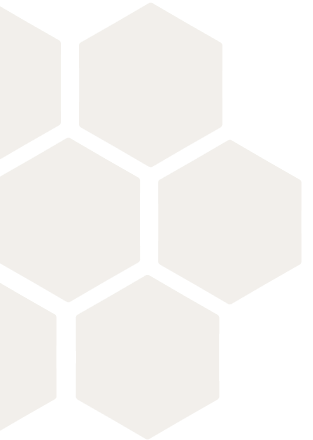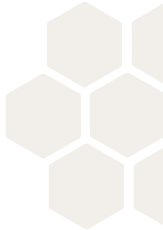 BeeHarmony is clinically proven to contribute to alleviating menopause symptoms:
79 % physical and mental exhaustion
0

%
70 % less vaginal dryness
0

%
66 % less accelerated and irregular heartbeat
0

%
61 % less bladder issues
0

%
58 % less joint and muscle issues
0

%
54 % less hot flushes and sweating
0

%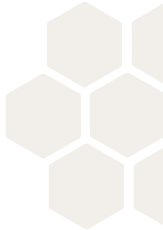 Uporaba izdelkov
Recommended daily amount and dosage instructions:

BEEHARMONY
The recommended daily dose is 2 capsules in the morning, 30 minutes before a meal. For the desired effect, the product must be consumed continuously for at least 60 days.

Warning: Pregnant women and breastfeeding mothers are advised not to take this product. Do not exceed the recommended daily dose. Food supplements are not a substitute for a well-balanced and diverse diet, and for a healthy lifestyle. Keep out of reach of children! Store in a dark, dry place with temperature below 25°C.
Sestavine

BEEHARMONY
Powdered Royal Balance™ (lyophilised royal jelly, saffron extract (Crocus sativus), maltodextrine), rice starch, plant-based capsule shell (hydroxypropyl methyl cellulose), vitamin E (alpha tocopheryl acetate, starch), vitamin K (menaquinone-MK-7, sugar, stabiliser: acacia gum, corn starch, anti-caking agent: calcium phosphates, mid-chain triglycerides), anti-caking agents (magnesium salts of fatty acids, silicon dioxide), vitamin D (cholecalciferol), vitamin B6 (pyridoxine hydrochloride).
2 capsules Royal Balance™ (364 mg), of which: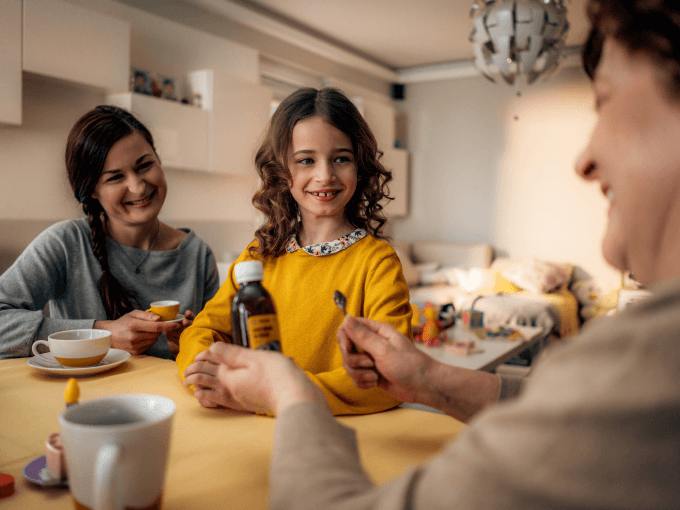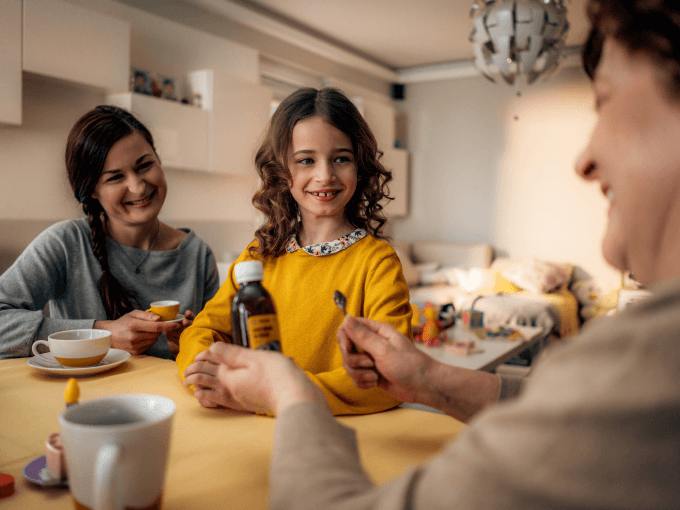 A bee family is an extraordinary superorganism. Each member has a specific role, which has preserved this species for millions of years. Bees, these amazing beings, "invented" magnificent preparations, such as propolis, royal jelly, honey, bee pollen – which are beneficial for people as well –, in order to survive. A Slovenian saying goes: Follow the bees. This is also the genetic make-up of our company, which defines us and from which we draw inspiration for our work.
Tradition and the power of nature remain the source and inspiration for our work. We complement them with the verified quality of patented and standardised ingredients, the effects of which are proven by clinical studies, in the right doses and combinations. In Medex's development laboratories a registered research team with 4 PhDs develops products that combine traditional use with clinically proven effects.
Medex products are based on standardised and controlled content of main active substances and high production standards with which we ensure their consistent quality. We also pay significant attention to selecting packaging and have been packing an increasing number of products in glass packaging in order to preserve the value and efficiency of natural active substances as best as possible and at the same to take better care for the environment.
Medex has been operating in a sustainable manner for decades. From a company, which established and developed beekeeping already in former Yugoslavia, grew an undertaking that is expanding beekeeping around the world. In this manner we are realising quite a few of the seventeen of Unesco's sustainable goals: eliminating poverty, hunger, caring of the environment, empowering women. Indeed, beekeeping contributes to the achievement of all these goals.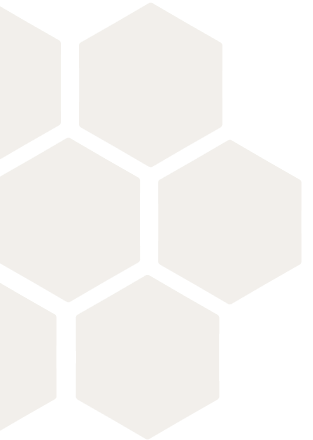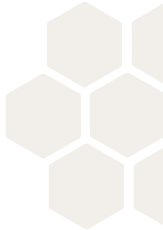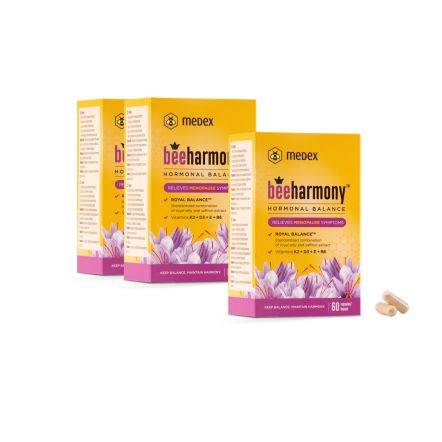 BEEHARMONY PACKAGE 2+1 FREE
Dietary supplement
Capsules
180 capsules
90 days of regular use
1,33 EUR/day
For alleviating menopause symptoms and maintaining hormonal balance
With a unique ROYAL BALANCE™ blend with royal jelly and saffron extract
With added vitamins: K2, D3, E and B6