MAGNESIUM + D3
Dietary supplement
powder
20 satchets
20 days of regular use
300 mg of magnesium and magnesium citrate
Added vitamins D and B2, B6
Excellent taste, with orange juice
Who is Magnesium + D3 intended for?
All those who are stressed and exhausted
Athletes and recreational users with minor joint, cartilage injuries
Pregnant women and breastfeeding mothers
All those who often have muscle cramps
Teenagers in their period of accelerated growth
Women in menopause or with premenstrual syndrome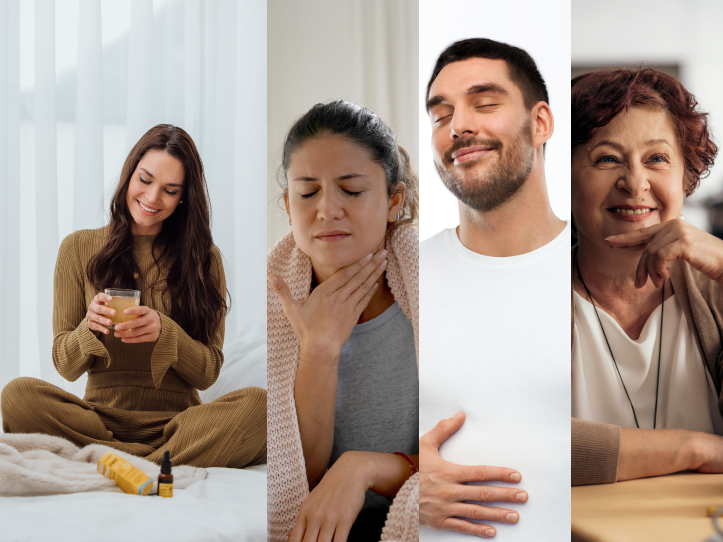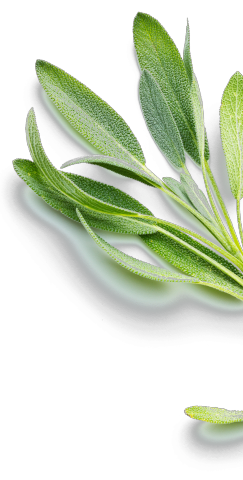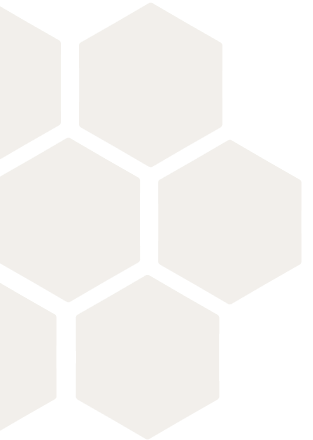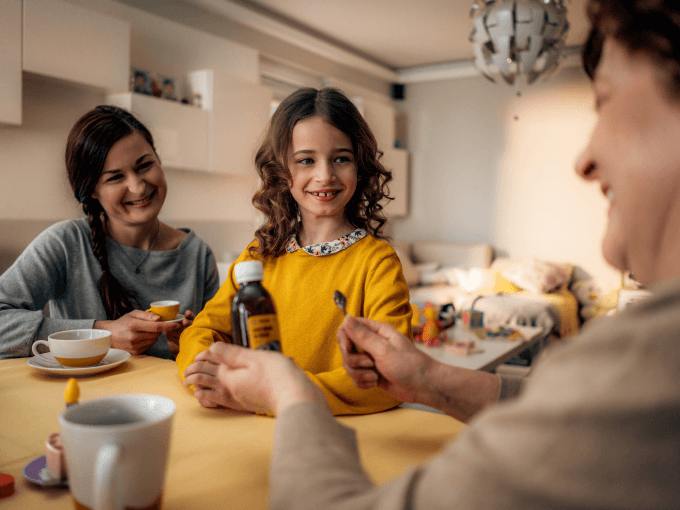 Quick facts about Magnesium + D3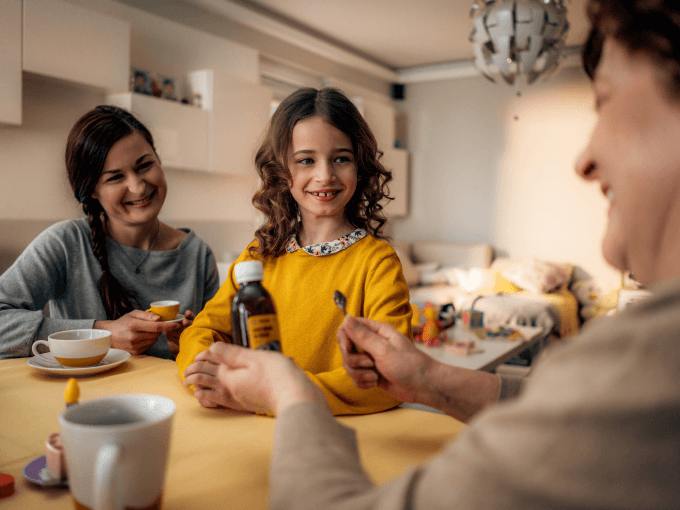 Mg + vitamin D are essential nutrients for the physiological function of various organs. Magnesium, vitamin D, calcium and phosphorus affect bone development and maintenance with their interaction.
Mg may be taken at any time during the day. One sachet of Mg +D3 is enough for a recommended daily dose, which is sufficient for adults with a healthy lifestyle and balanced and varied diet.
It reduces muscle cramps, fatigue and exhaustion and helps alleviating headaches or migraines.
If you are taking antibiotics, proton pump inhibitors, diuretics, ACE inhibitors (in case of high blood pressure) and laxatives, do not take magnesium at the same time. Consider a 2-3 hour time interval.
Processed products (meat products, non-alcoholic drinks, etc.) with phosphates when having meals with Mg cancel out the benefits of Mg, since phosphates bind with Mg and the body is unable to absorb.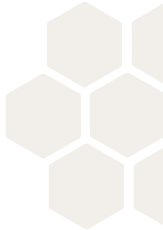 About product
Mg + D3 is a beverage which contributes to reducing tiredness and fatigue, and contributes to normal nervous system and muscle function. Mg is an essential mineral that our body cannot produce on its own, but is introduced with a balanced diet. It is hard to find a process in which magnesium is not at least indirectly involved, since it serves as a structural part of bones and teeth. Magnesium has a role in the function of over 300 digestive enzymes and is involved in numerous physiological processes that contribute to producing energy, synthesizing proteins and nucleic acid, transporting ions. 
Magnesium is a mineral that supports hundreds of chemical reactions in the body; however, many of us do not get as much magnesium as we need. According to estimates made by experts, over 60% of individuals who have a healthy diet are struggling with magnesium deficiency.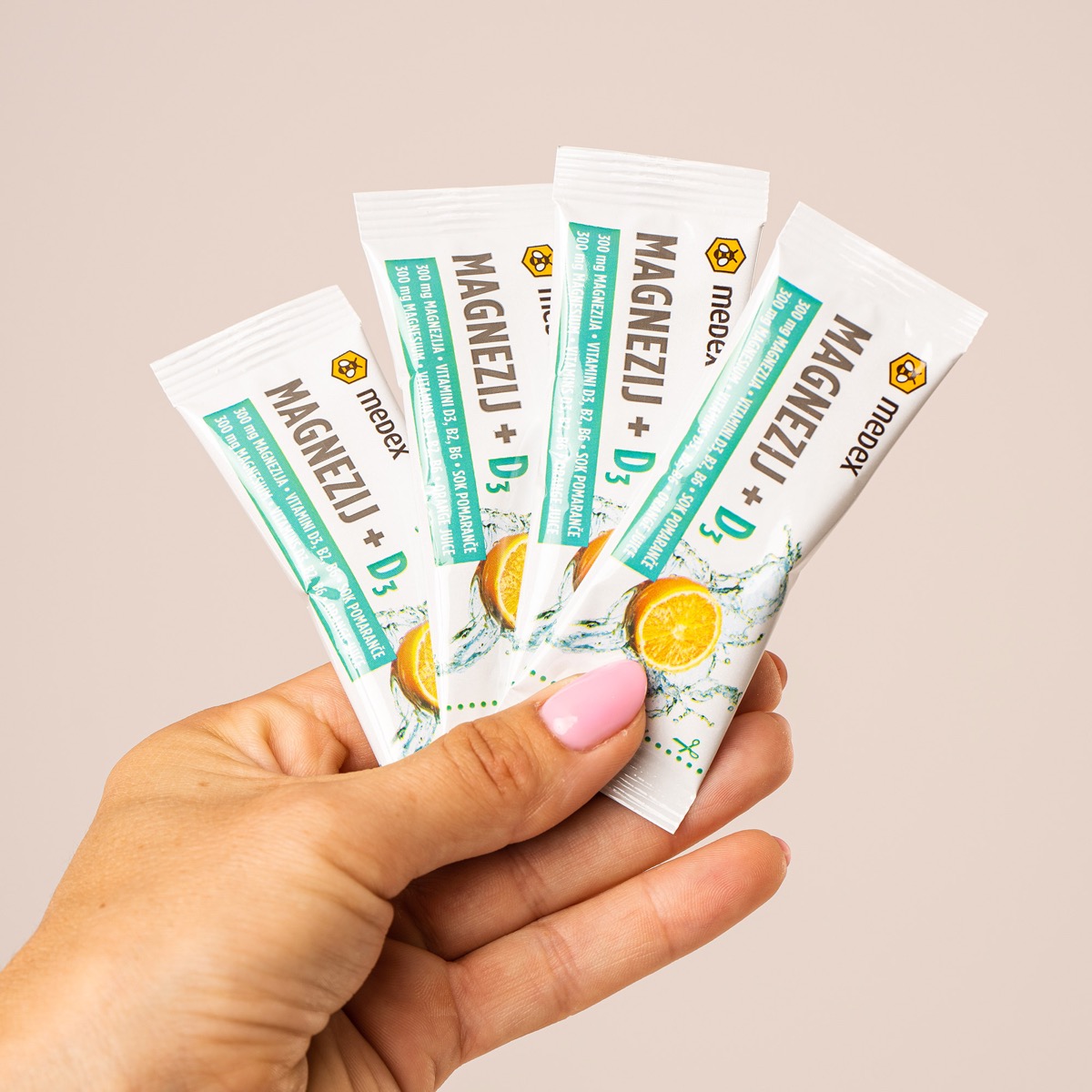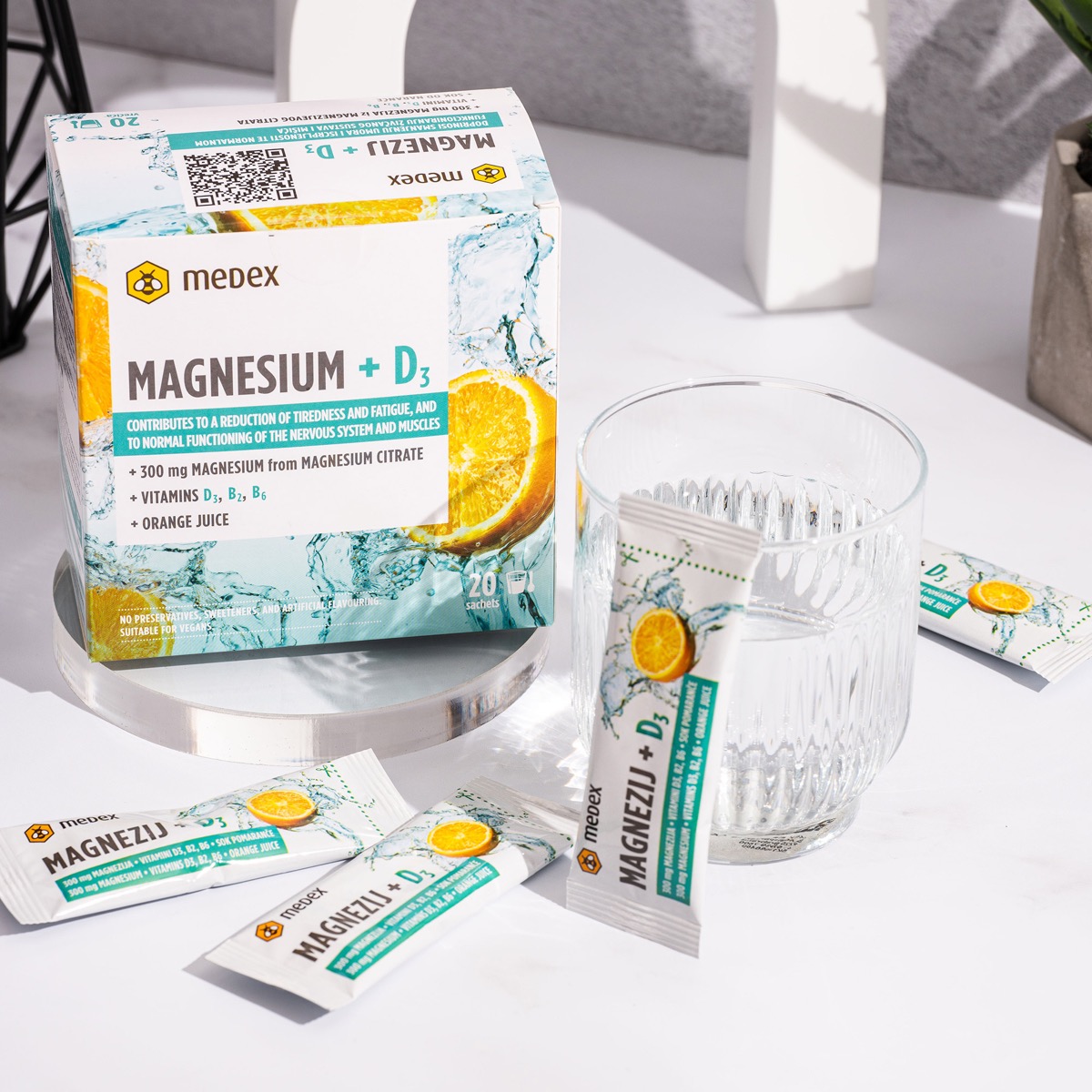 Why is Magnesium +D3 effective?
Magnesium +D3 has the unique combination Mg + D3+B2+B6, which efficiently resolves issues with magnesium deficiency and is of excellent taste and without sweeteners.
More Information

| | |
| --- | --- |
| Značka najbolje prodajano | No |
| Podnaslov | Dietary supplement;powder;20 satchets;20 days of regular use |
| Properties | Vegan, Lactose free, Gluten free, No preservatives |
Uporaba izdelkov
Recommended daily amount and dosage instructions:
Pour the contents of the sachet into a glass and add 1.5 dl of water.
In the event of an increased need for magnesium, the dose can be increased to 2 sachets per day.
Sestavine
Magnesium citrate, fructose, dextrose, acidity regulators (citric acid, sodium carbonates), concentrated powdered orange juice 2.9% (maltodextrine, concentrated orange juice), natural orange flavor (maltodextrine, stabilizer: gum arabic, sugar), coloring: carotenes, vitamin B6 (pyridoxine hydrochloride), vitamin B2 (riboflavin), vitamin D (cholecalciferol), anti-caking agent: silicon dioxide.
Customer Questions
In which cases do I have to be careful when taking Mg?
If you take food supplements with high doses of calcium (1000 mg), it is better to take calcium in the morning and magnesium in the evening. If you take medicines, do not take magnesium at the same time. Consider a 2-3 hour time interval. This applies to antibiotics, proton pump inhibitors, diuretics, ACE inhibitors (in case of high blood pressure) and laxatives.
When is a greater intake of magnesium needed?
A greater intake of magnesium is needed when there is an increased urinary excretion of magnesium, which may be the consequence of certain medicines (diuretics, certain antibiotics). A larger intake is also needed by older people who have a reduced capability of replacing magnesium from tissues. A larger intake is also recommended to all those who frequently drink alcohol, caffeine and consume refined sugar. Alcohol, caffeine and sugar all increase the excretion of magnesium through kidneys.
What are the signs of magnesium deficiency?
The signs of magnesium deficiency are: muscle cramps, constant tiredness, lack of motivation for working and studying, waking up at night, depression, migraines, eye twitching, irregular heart beat – arrhythmia, strong desire for chocolate, acne, eczema and other skin issues, brittle nails, increased sensitivity to noise.
Why take Mg when performing intense sports activities?
Heavy physical load when practicing sports accelerates the loss of magnesium, which primarily causes increased perspiration. Mainly in case of high temperature and humidity, the loss of fluids may be abundant (up to 2 l per hour). An insufficient supply with magnesium can decrease muscle function, thus causing an increased probability of muscle tears and muscle fibre strains. Magnesium contributes to the maintenance of normal muscle function, to electrolyte balance and to normal energy-yielding metabolism. And when performing more intense sports activities one must not forget to replace lost fluids. The Magnesium +D3 beverage ensures hydration and a sufficient intake of magnesium. 2 sachets or 600 mg of magnesium may be consumed during increased physical activity.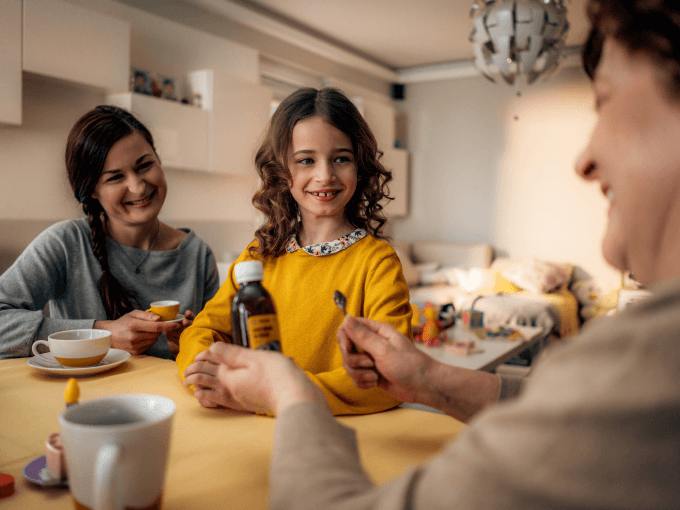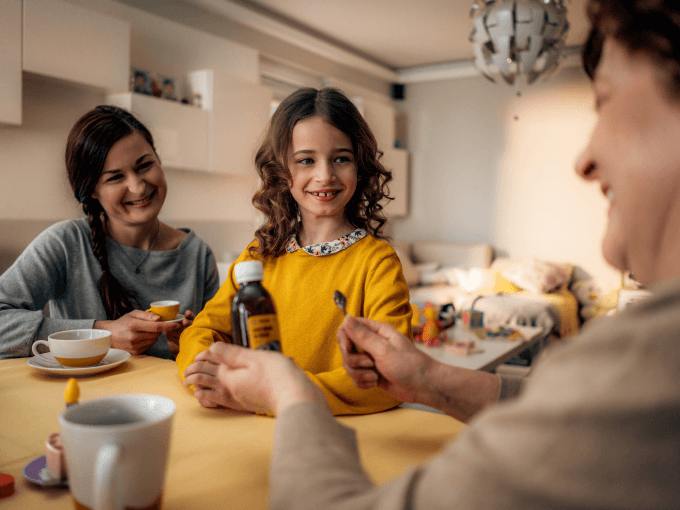 A bee family is an extraordinary superorganism. Each member has a specific role, which has preserved this species for millions of years. Bees, these amazing beings, "invented" magnificent preparations, such as propolis, royal jelly, honey, bee pollen – which are beneficial for people as well –, in order to survive. A Slovenian saying goes: Follow the bees. This is also the genetic make-up of our company, which defines us and from which we draw inspiration for our work.
Tradition and the power of nature remain the source and inspiration for our work. We complement them with the verified quality of patented and standardised ingredients, the effects of which are proven by clinical studies, in the right doses and combinations. In Medex's development laboratories a registered research team with 4 PhDs develops products that combine traditional use with clinically proven effects.
Medex products are based on standardised and controlled content of main active substances and high production standards with which we ensure their consistent quality. We also pay significant attention to selecting packaging and have been packing an increasing number of products in glass packaging in order to preserve the value and efficiency of natural active substances as best as possible and at the same to take better care for the environment.
Medex has been operating in a sustainable manner for decades. From a company, which established and developed beekeeping already in former Yugoslavia, grew an undertaking that is expanding beekeeping around the world. In this manner we are realising quite a few of the seventeen of Unesco's sustainable goals: eliminating poverty, hunger, caring of the environment, empowering women. Indeed, beekeeping contributes to the achievement of all these goals.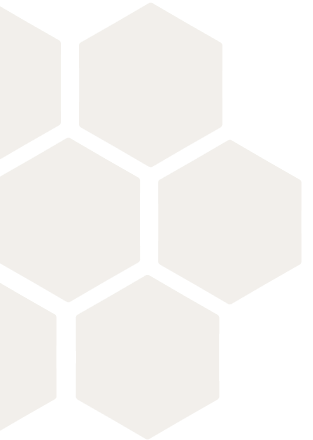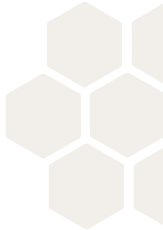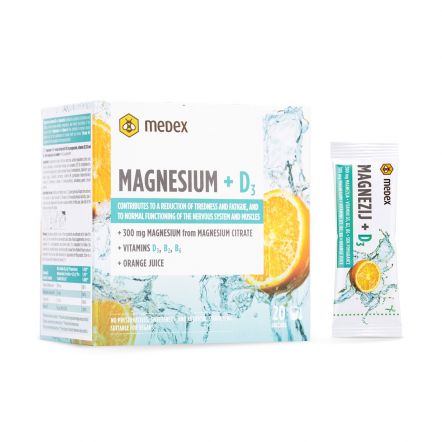 MAGNESIUM + D3
Dietary supplement
powder
20 satchets
20 days of regular use
300 mg of magnesium and magnesium citrate
Added vitamins D and B2, B6
Excellent taste, with orange juice
We found other products you might like!