We all know that hellish feeling of being consumed by fire. It burns, scratches and burns in the throat and pharynx. It is difficult to swallow saliva alone, let alone food, because with each sip the pain is even more pronounced and unbearable. Sore throat and pharynx are often accompanied by associated symptoms: snoring and sneezing, stuffy nose, hoarseness, coughing, fever and general malaise. Read what sore throats can mean, how to get rid of them easily even without a doctor's visit, and how to prevent them.
The most common causes of a sore and burning throat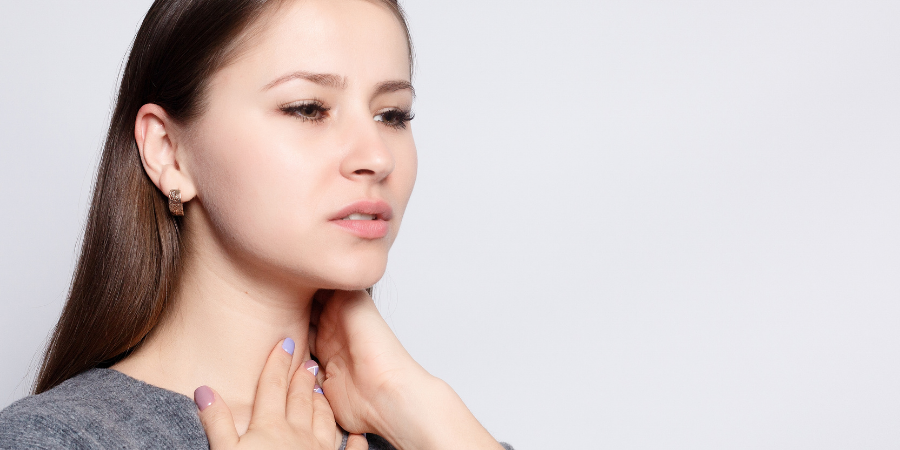 Too dry air in the bedroom
Especially in the winter months, it often happens that we wake up in the morning with a sore throat. Due toheating, the air in the rooms is often too dry,especially if, for one reason or another, we breathe mainly through our mouth at night. It already helps if we slightlyreduce the heating at night and ensure more moisture in the air – can be with the help of a humidifier, or can also be with bowl of water or wet towels on the radiator. Indoor plants also contribute to higher air humidity in the room.
Allergic inflammation of the mucosa is caused by inhaled allergens. Most often, it is a sensitivity to pollen, dust mites, molds and animal allergens. Sneezing, itching and watery discharge from the nose can also be accompanied by pain in the throat and pharynx, and sometimes also a feeling of a lump in the throat, irritating cough and itching of the conjunctivae. We solve this kind of problems with interruption of exposure to the allergen and with antihistamines.
It is the flow of stomach contents into the pharynx and throat. Stomach acid, digestive enzymes and bile cause damage to the mucous membrane of the pharynx and throat, which is felt as irritation, pain and discomfort. We can feel tightness in the throat, pain in the throat and pharynx, sour taste in the mouth, cough and difficulty breathing can occur. This type of inflammation can be cured with drugs to regulate stomach acid.
Sore throat or laryngitis
The most common cause of a sore throat is a viral infection of the upper respiratory tract, for example with a cold. Inflammation of the throat can also accompany bronchitis, pneumonia, influenza, covid-19 or other upper respiratory tract infection. Excessive talking or inhalation of irritating substances can also cause short-term (acute) or long-term (chronic) inflammation of the throat.
Usually the most noticeable symptom is a sore throat a change in voice (hoarseness) or we even lose our voice. We have a tickling in the throat, we feel that the throat is rough, we have to clear our throat constantly. In more severe infections, fever, malaise, pain when swallowing and a burning throat may also occur.
Inflammation of the throat or pharyngitis
Inflammation of the pharynx is caused by viruses, and often bacteria. It can occur as part of viral infections, such as colds, flu, covid-19 or infectious mononucleosis, or with bacterial, most often streptococcal infection (angina) .
How do we distinguish a viral infection from a bacterial one?
Symptoms – sore throat and pain when swallowing – are the same for both viral and bacterial infections. In both cases, the mucous membrane covering the pharynx is more or less inflamed, but it may also be covered with whitish deposits or purulent discharge. Fever, enlarged lymph nodes in the neck and an increased number of white blood cells in the blood are characteristic of both viral and bacterial inflammation of the throat, but the signs are usually more pronounced in bacterial inflammation.

Antibiotics do not help with a viral infection. The doctor prescribes them if laboratory tests confirm the bacterial origin of the disease. For strep throat, the doctor usually prescribes penicillin, erythromycin, or another antibiotic to cure the infection and prevent complications. Without a visit to the doctor or a laboratory test, it is difficult to know definitively whether it is a viral or bacterial illness. In principle, however, it is considered that the simultaneous presence of a runny nose, cough and a slightly elevated body temperature indicate a virus.
Usually no purulent pharyngeal discharge
Normal or slightly elevated body temperature
Normal or slightly enlarged lymph nodes
Pharyngeal swab test negative for streptococci
Antibiotic does not help
Frequent cough
Usually no white coverings or pus plugs
Often with purulent discharge in the throat
Slightly or moderately elevated body temperature
Slightly to moderately enlarged lymph nodes
Pharyngeal swab test positive for streptococci
Antibiotic required
Usually no cough
Reddened palate with white linings or purulent plugs
How do we prevent inflammation of the throat and pharynx?
We strengthen the immune system by taking it systemically Propolis defense APF® 50 alcohol based or Propolis defense APF® 30 water-based.
We also disinfect the oral cavity - it's great for that Propolis defense APF® 30 in a spray.
We always have lozenges on hand Propolis forte ali Propolis candies.
We wash our hands thoroughly (at least 20 seconds), especially before eating or when we sneeze or cough. If we do not have the possibility to wash our hands, we use disinfectant or disinfectant wipes.
We avoid sharing glasses, cups, bottles and cutlery.
We regularly disinfect mobile phones, door handles, switches, remote controls.
We avoid closer contact with people who show symptoms of the disease.
We cough and sneeze into a handkerchief, which we throw away and wash/disinfect our hands or elbow.
Home remedies for sore throat and pharynx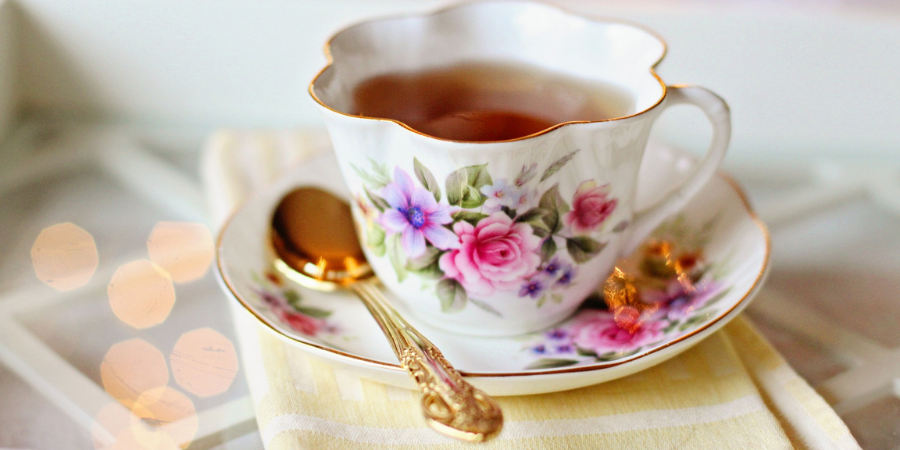 Drinking liquids moistens the mucous membrane, which reduces pain. In addition, with adequate fluid intake, the body fights the disease more easily.
Warm broth pleasantly moistens the throat, if salted a little more than usual, it also helps reduce inflammation . With the exception of salt, with a sore throat it is better to avoid strong spices and eat soft, lukewarm food and plenty of fruits and vegetables.
Honey has always been a popular and effective natural medicine, as it works anti-inflammatory and antimicrobial. It protects the throat with a beneficial layer and speeds up the healing process. A great choice for a sore throat is tea with honey, but the tea should not be too hot. In addition to important mineral substances and flavonoids, which have an antimicrobial effect, honey also contains a special temperature-sensitive bee enzyme, which when diluted with water (or tea) begins to produce small amounts of natural span> antimicrobial substances – hydrogen peroxide. A mixture of honey and warm tea or lukewarm water can be drunk several times a day.
Many people swear by gargling a saline solution, which calms inflammation, reduces swelling of the mucous membrane and prevents the growth of certain types of bacteria. Mix no more than half a teaspoon of salt into about two deciliters of water. The liquid should not be too salty, as it can further dry out the throat. Gargle every hour or every two hours for 30 seconds, but do not swallow the solution.
Apple cider vinegar was already recommended by the Greek physician Hippocrates for the treatment of sore throats. Mix a spoonful of apple cider vinegar and a spoonful of honey into two deciliters of lukewarm or warm water. Gargle and swallow.
Lemons are said to help with sore throats because they thin mucus and relieve pain. Of course, they also contain a lot of vitamin C, which helps us to overcome infection or fight inflammation more easily. Mix a little lemon juice into a glass of lukewarm water and drink it. You can also grate ginger into the mixture of water and lemon juice, add a little honey and get an even more effective and delicious healing drink .
Sage is used for inflammations and diseases of the oral cavity and throat in the form of rinsing and gargling. Half a teaspoon per cup of water is prepared as an infusion, which should stand covered for 5 minutes.
Chamomile tea is great for moisturizing a dry throat when you have a cold, and it also soothes inflammation. If we add a teaspoon of honey to it, it will be even more beneficial.
Compresses for sore throat
Spread a few spoonfuls of room temperature cottage cheese between two pieces of paper towel and place it on the sore throat. Tie a towel or kitchen towel over it. Leave the compress on the neck until the curd dries, which can take several hours.
Wet a cotton cloth or towel in lukewarm water, wring it out and wrap it around the neck, and then a woolen scarf over it. Let's leave it around the neck for half an hour.
Do as above, except that we add some apple cider vinegar to the lukewarm water.
We boil 5 potatoes in shapes and crush them with a rolling pin. Put a warm wrap on your neck, wrap it with a scarf and leave it for half an hour to an hour.
Propolis – a natural "antibiotic" for sore and sore throats
One of the best things we can provide for a sore, burning and sore throat is propolis . It is antimicrobial and anti-inflammatory and promotes healing and regeneration of the mucous membrane. There are already more than a thousand professional publications about the antimicrobial action of propolis on bacteria, viruses and fungi. Propolis consists of more than three hundred different compounds, the most important of which areflavonoids. The amount of flavonoids in propolis is highly dependent on the season and location of the bee pasture.

Propolis is produced by bees from natural resins, secreted by trees as part of their defense system. These resins are mixed with wax and enzymes to protect the hive. They use it to disinfect the interior surfaces of the hive, plug cracks and openings and embalm intruders, to prevent the spread of harmful microorganisms. Propolis also evaporates in the hive and thereby creates a natural protection that enables the healthy development and life of bee colonies.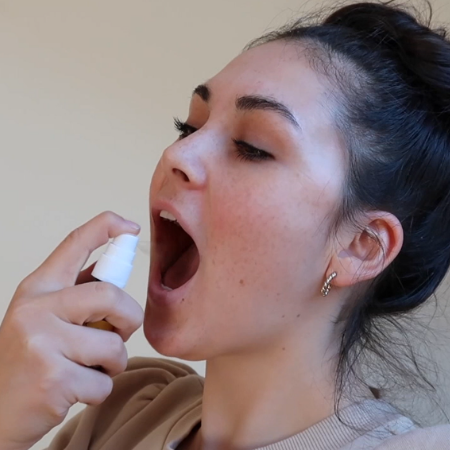 40% shorter duration of symptoms
Propolis in a spray with a concentration of bioflavonoids 15 mg/ml according to clinical research results helps shorten the duration of upper respiratory infection symptoms by as much as 40%, such as sore and inflamed throat and pharynx and hoarseness. What 80% of people after using the spray after 3 days had no more symptoms.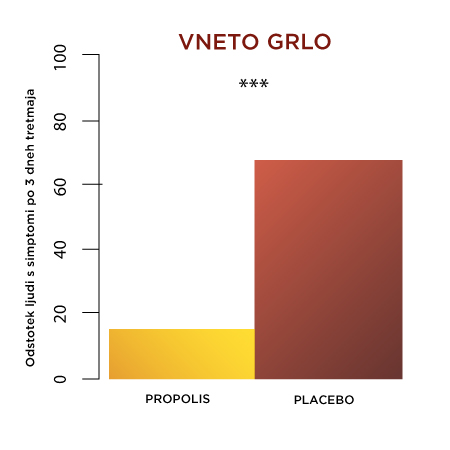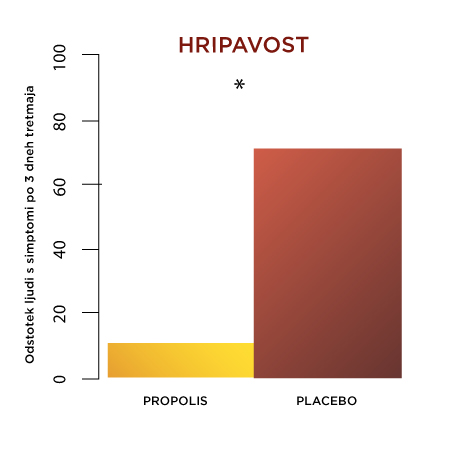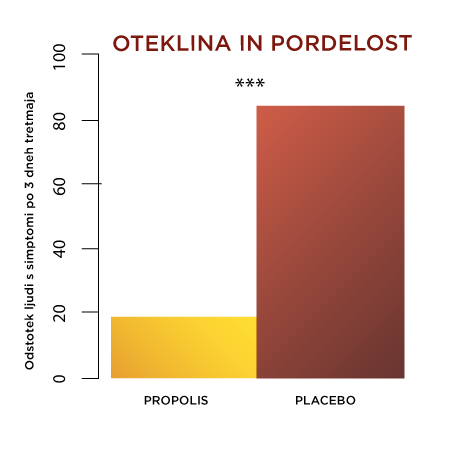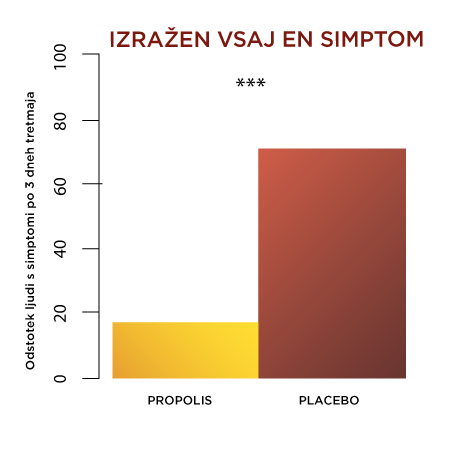 Antiviral and anti-inflammatory action of propolis
Analyzes have shown that it has quite a few flavonoids from propolis ability binding to viral proteins, which probably contributes to the antiviral activity. In an unpublished study, it was found that propolis with a bioflavonoid concentration of 15 mg/ml after 5 minutes of contact destroys more than 90% of viruses. If propolis spray is used daily in the oral cavity, we can reduce the risk of infection with viruses, including the coronavirus.
In addition to antiviral activity, propolis helps strengthen the immune system, but it also has a strong anti-inflammatory effect, as it increases anti-inflammatory cellular response and stimulates immune cells, which remove viruses and infected cells.
Propolis in drops, spray or solution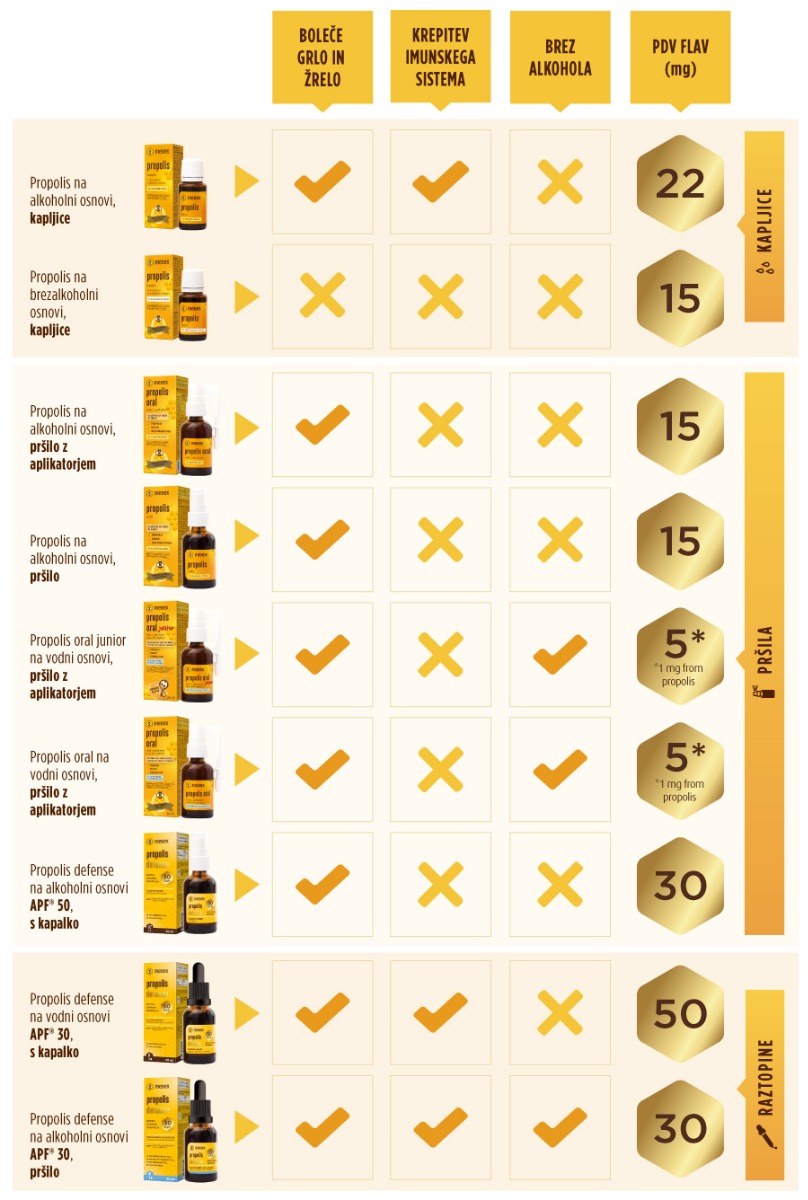 The most common choice when we want to get rid of it sore and inflamed throat, is propolis in a spray, as it allows simple and precise application at the site of inflammation. In the acute phase, fair relieves symptoms and shortens the duration of symptoms. But we can also decide to drops or solution, which is gargled or measured into any liquid, poured onto a spoonful of honey or sugar and consumed.
Propolis na alkoholni ali vodni osnovi
Propolis in principle, it is rather poorly soluble in water, which is why most solutions or tinctures and sprays for oral use are in the form of alcoholic solutions. In the case of sore throat or oral infection but they are alcoholic solutions less suitable, as they can further irritate the already inflamed mucous membrane. They are more suitable water-based propolises, which are also intended for anyone who cannot or does not want to drink alcohol (children, pregnant women, nursing mothers...). In addition to water-based propolis does not irritate the mucous membrane, also does not stain tooth enamel and is great taste, which masks its familiar bitterness.
Propolis in principle, it is rather poorly soluble in water, which is why most solutions or tinctures and sprays for oral use are in the form of alcoholic solutions. In the case of sore throat or oral infection but they are alcoholic solutions less suitable, as they can further irritate the already inflamed mucous membrane. They are more suitablewater-based propolises, which are also intended for anyone who cannot or does not want to drink alcohol (children, pregnant women, nursing mothers...). In addition to water-based propolis does not irritate the mucous membrane, alsodoes not stain tooth enamel and is great taste, which masks its familiar bitterness.
Not every propolis is equally effective
The most important ingredient propolis so they are flavonoids. If we want to calculate the effects propolis, confirmed in clinical research, we must choose propolis with a guaranteed content of flavonoids and youadhere to daily doses.
Product strength and quality marked by the APF® factor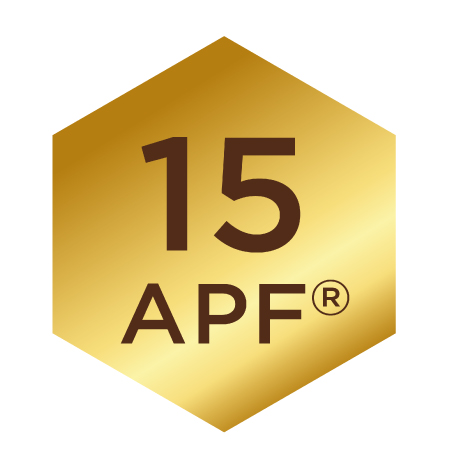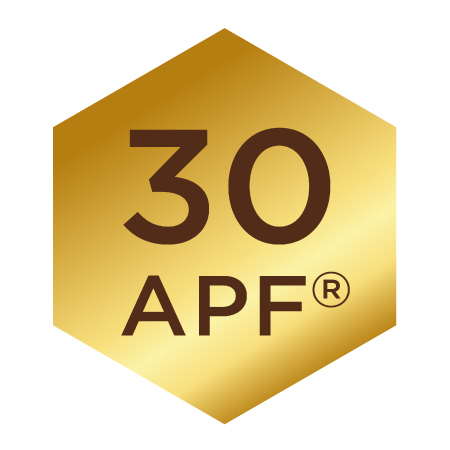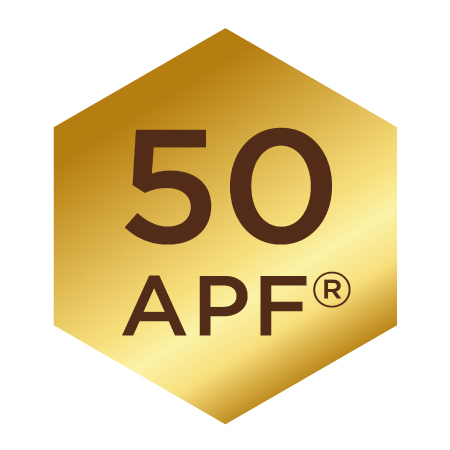 At Medex, we only use in our products standardized propolis (standardization of raw material and finished product), marked with i. APF® factor (Active Propolis Flavonoids). This factor tells exactly what the concentration of flavonoids from propolis is in the product. APF® 15 so it means that it is the least in a milliliter 15 mg flavonoids, APF® 50 well, that it is in a milliliter 50 mg flavonoids. And why is standardization important? Because it allows the precise determination of daily doses, confirmed by clinical studies, and ensures high quality and reproducible effect.
Propolis defense – the strongest propolis on the market
Medex's Propolis defense is currently the strongest propolis on the market: with the highest guaranteed flavonoid content, i.e. also with the largest strength, quality and efficiency.
currently the strongest propolis spray on the market
the concentration of flavonoids is at least 30 mg/ml

recommended daily dosages are adapted to the findings of clinical studies

100% natural, without preservatives
currently the strongest tincture with propolis on the market
with a dropper for easier dosing

the concentration of flavonoids is at least 50 mg/ml

100% natural, without preservatives
water-based propolis with the power of classic alcoholic propolis
with a dropper for easier dosing

the concentration of flavonoids is at least 30 mg/ml

100 % natural, without preservatives